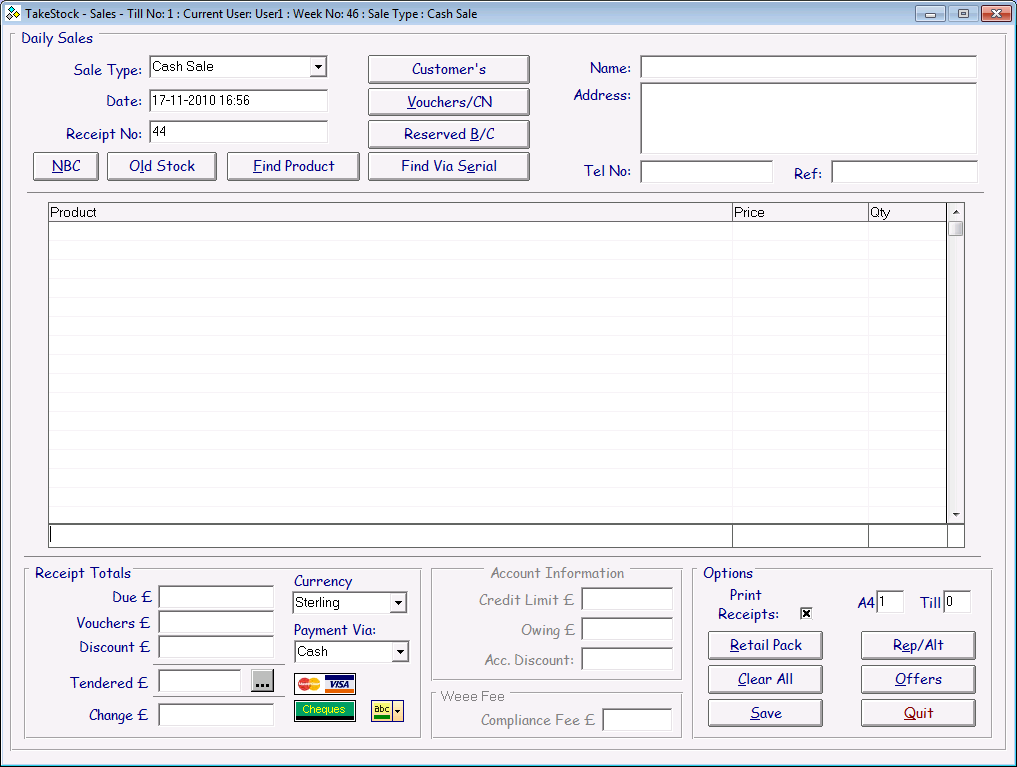 TakeStock EPOS
allows you to process sales both for you cash and account customers quickly without fuss.
With automatic history records and instant stock allocation you're in full control.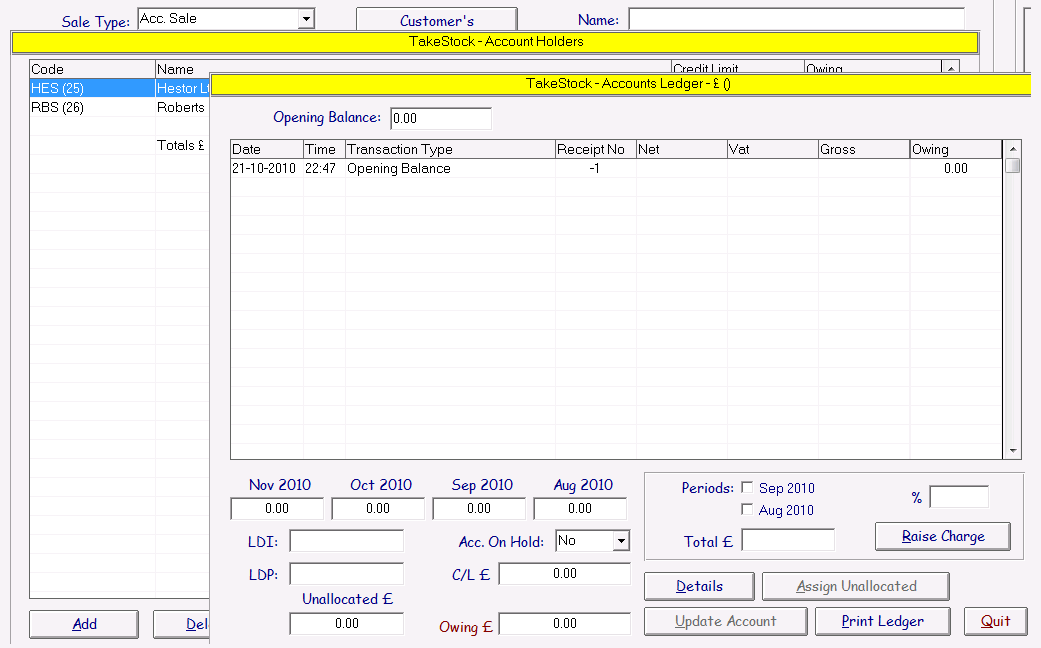 Unlike other systems, you can instantly access account holders ledger cards.
See information such as:
- LDI - List Data Invoiced
- LDP - List Data Paid
- Current Balance, Age of Debt.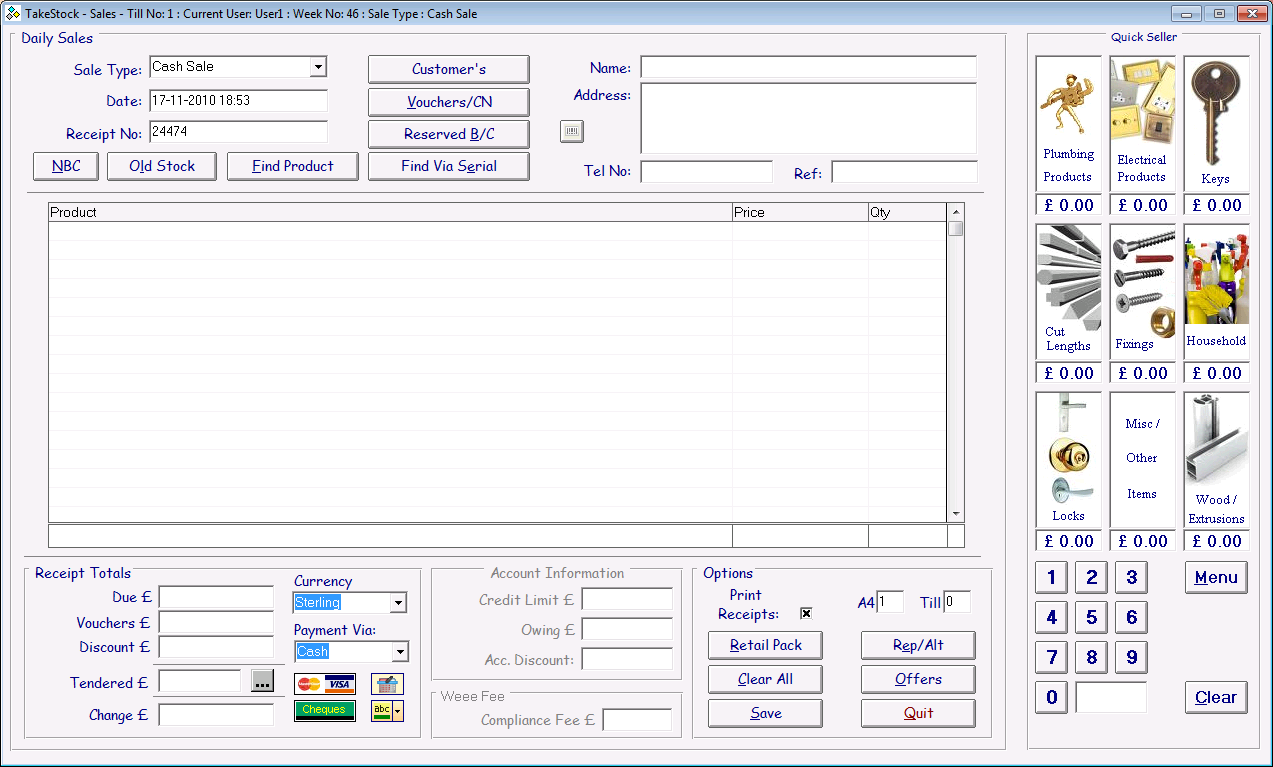 With the advent of touch screens, selling items that can't be bar coded is as simple as touching the picture.. literally..
With your very own quick sell editor you can configure exactly how you want it.
Newsletter sign-up
We have new talented people and technologies every week, so stay in touch!