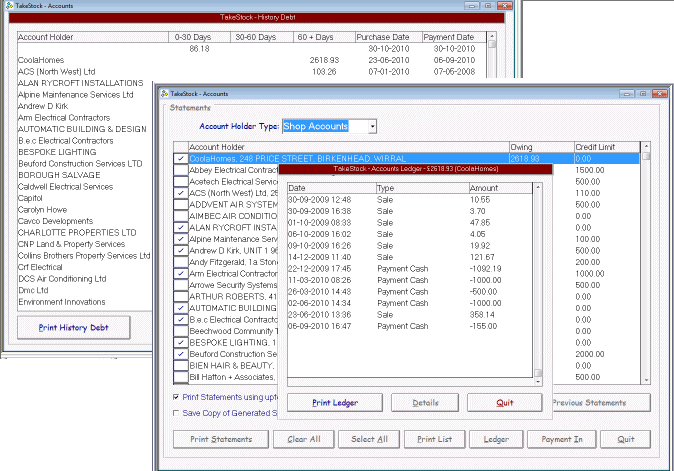 TakeStock EPOS offers two accountancy systems. The first aimed at the smaller businesses that simply wanted a 'quick n easy' way to manage account customers.
The seconds allows you fuller control, allowing you to access individial account ledgers, payment allocators, statements, previous sales tickets and much more.
Either way, we're 'Giving you total control of your business'

Newsletter sign-up
We have new talented people and technologies every week, so stay in touch!